Stay hopeful. you never know what tomorrow may bring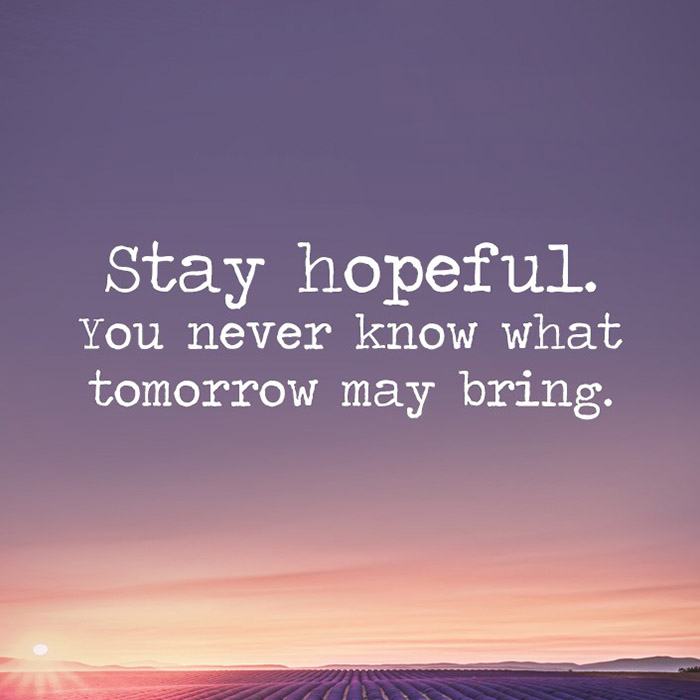 Stay hopeful. you never know what tomorrow may bring
Staying hopeful is important because it allows us to see the potential for good things in the future, even when things may not be going well in the present. By keeping a positive outlook, we open ourselves up to the possibility of new opportunities, experiences, and relationships that we may not have otherwise considered. It also helps us to cope with difficult situations, reminding us that no matter how tough things may seem right now, there is always the potential for things to get better.
One important thing to keep in mind is that we never know what tomorrow may bring. Life is unpredictable, and there are always surprises in store. By staying hopeful, we allow ourselves to be open to these surprises and to embrace them as they come. We may find that the challenges we face today are actually blessings in disguise, leading us down paths we never would have considered otherwise.
Of course, staying hopeful is not always easy. We may be dealing with difficult situations or facing obstacles that seem insurmountable. However, it is important to remember that hope is not the same as blindly ignoring reality. We can acknowledge the difficulties we face while still holding onto a belief that things can get better.